HACKNEY ALLOTMENTS SOCIETY

Charity reporting is up to date (on time)
Charity overview
Activities - how the charity spends its money
Manage Hackney allotment provision and promote horticulture in the Borough.
Income and expenditure
Data for financial year ending 30 June 2020
Total income: £4,599
Total expenditure: £1,693
People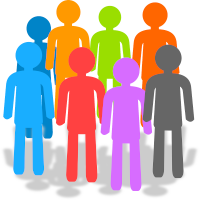 Employees with total benefits over £60,000
No information available
Fundraising
No information available
Trading
No information available
Trustee payments
No information available
What, who, how, where
What the charity does:
General Charitable Purposes
Environment/conservation/heritage
Recreation
Who the charity helps:
The General Public/mankind
How the charity helps:
Provides Buildings/facilities/open Space
Where the charity operates:
Governance
09 April 1986: Standard registration
Not recognised by HMRC for gift aid
Complaints handling
Volunteer management
This charity owns and/or leases land or property
Trustees
Trustees are the people responsible for controlling the work, management and administration of the charity on behalf of its beneficiaries. Generally trustees are treasurer, chair, board member etc. The trustees are responsible for keeping this list up to date and can do this by updating their details as they happen through the online service
4 Trustee(s)
| Name | Role | Date of appointment | Other trusteeships | Reporting status of other trusteeships |
| --- | --- | --- | --- | --- |
| PENNY MILLER | Chair | | None on record | |
| Ruth Margaret Gladwin | Trustee | 01 October 2014 | None on record | |
| Hugh Naylor | Trustee | 06 November 2013 | None on record | |
| NANCY KORMAN | Trustee | 30 November 2012 | None on record | |
Financial history
Financial period end date
Income / Expenditure
30/06/2016
30/06/2017
30/06/2018
30/06/2019
30/06/2020
Total gross income
£3.30k
£4.03k
£4.79k
£4.64k
£4.60k
Total expenditure
£7.31k
£2.37k
£3.34k
£2.61k
£1.69k
Income from government contracts
N/A
N/A
N/A
N/A
N/A
Income from government grants
N/A
N/A
N/A
N/A
N/A
Accounts and annual returns
This table shows the charity's record of submitting annual returns, accounts and trustees' annual report (TAR) for the last five financial periods.
| Title | Reporting year | Date received | Received | Download |
| --- | --- | --- | --- | --- |
| Annual return | 30 June 2020 | 10 November 2020 | On time | |
| Accounts and TAR | 30 June 2020 | Not Required | | |
| Annual return | 30 June 2019 | 10 November 2020 | 194 days late | |
| Accounts and TAR | 30 June 2019 | Not Required | | |
| Annual return | 30 June 2018 | 14 November 2018 | On time | |
| Accounts and TAR | 30 June 2018 | Not Required | | |
| Annual return | 30 June 2017 | 29 January 2018 | On time | |
| Accounts and TAR | 30 June 2017 | Not Required | | |
| Annual return | 30 June 2016 | 10 February 2017 | On time | |
| Accounts and TAR | 30 June 2016 | Not Required | | |