THE DIANA PARKER CHARITABLE TRUST

Charity reporting is up to date (125 days late)
Charity overview
Activities - how the charity spends its money
See Area of Operation entry
Income and expenditure
Data for financial year ending 05 April 2020
Total income: £22,543
Total expenditure: £0
People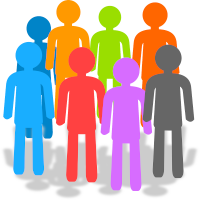 Employees with total benefits over £60,000
No employees have total benefits over £60k for this charity
Fundraising
This charity does not raise funds from the public
Trading
This charity does not have any trading subsidiaries.
Trustee payments
No trustees receive any remuneration, payments or benefits from the charity.
What, who, how, where
Main way of carrying out purposes is grant making
What the charity does:
General Charitable Purposes
Who the charity helps:
Children/young People
Elderly/old People
People With Disabilities
People Of A Particular Ethnic Or Racial Origin
Other Charities Or Voluntary Bodies
Other Defined Groups
The General Public/mankind
How the charity helps:
Makes Grants To Individuals
Makes Grants To Organisations
Where the charity operates:
Throughout England And Wales
Governance
10 September 1998: Standard registration
Not recognised by HMRC for gift aid
This charity does not own and/or lease land or property
Trustees
Trustees are the people responsible for controlling the work, management and administration of the charity on behalf of its beneficiaries. Generally trustees are treasurer, chair, board member etc. The trustees are responsible for keeping this list up to date and can do this by updating their details as they happen through the online service
3 Trustee(s)
| Name | Role | Date of appointment | Other trusteeships | Reporting status of other trusteeships |
| --- | --- | --- | --- | --- |
| Julian Lipson | Trustee | 11 March 2016 | None on record | |
| DIANA CLARE PARKER | Trustee | | None on record | |
| GILLIAN FRANCES DORAN | Trustee | | None on record | |
Financial history
Financial period end date
Income / Expenditure
05/04/2016
05/04/2017
05/04/2018
05/04/2019
05/04/2020
Total gross income
£15.21k
£15.11k
£22.50k
£18.77k
£22.54k
Total expenditure
£16.00k
£16.25k
£17.00k
£15.75k
£0
Income from government contracts
£0
£0
N/A
N/A
N/A
Income from government grants
£0
£0
N/A
N/A
N/A
Accounts and annual returns
This table shows the charity's record of submitting annual returns, accounts and trustees' annual report (TAR) for the last five financial periods.
| Title | Reporting year | Date received | Received | Download |
| --- | --- | --- | --- | --- |
| Annual return | 05 April 2020 | 10 June 2021 | 125 days late | |
| Accounts and TAR | 05 April 2020 | Not Required | | |
| Annual return | 05 April 2019 | 17 December 2020 | 316 days late | |
| Accounts and TAR | 05 April 2019 | Not Required | | |
| Annual return | 05 April 2018 | 17 December 2020 | 681 days late | |
| Accounts and TAR | 05 April 2018 | Not Required | | |
| Annual return | 05 April 2017 | 30 July 2018 | 175 days late | |
| Accounts and TAR | 05 April 2017 | Not Required | | |
| Annual return | 05 April 2016 | 25 October 2017 | 262 days late | |
| Accounts and TAR | 05 April 2016 | Not Required | | |