THE COBLE AND KEELBOAT SOCIETY

Charity reporting is up to date (on time)
Charity overview
Activities - how the charity spends its money
Members monthly meetings with occassional talks by experts. Newsletters and Journal with articles about inshore fishing craft of N.E and associated topics. Support of heritage and lifeboat days along the coast with display, books about the fishing tradition, models and members craft. Identifying movement of craft and whenever possible rescue and restore .Support research and so on.
Income and expenditure
Data for financial year ending 31 August 2020
Total income: £1,662
Total expenditure: £1,151
People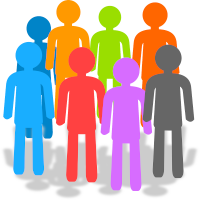 Employees with total benefits over £60,000
No information available
Fundraising
No information available
Trading
No information available
Trustee payments
No information available
What, who, how, where
What the charity does:
General Charitable Purposes
Education/training
Arts/culture/heritage/science
Amateur Sport
Environment/conservation/heritage
Recreation
Who the charity helps:
The General Public/mankind
How the charity helps:
Provides Human Resources
Provides Advocacy/advice/information
Sponsors Or Undertakes Research
Acts As An Umbrella Or Resource Body
Where the charity operates:
Throughout England And Wales
Governance
20 December 2004: Standard registration
Recognised by HMRC for gift aid
Complaints handling
Risk management
Safeguarding vulnerable beneficiaries
Volunteer management
This charity does not own and/or lease land or property
Trustees
Trustees are the people responsible for controlling the work, management and administration of the charity on behalf of its beneficiaries. Generally trustees are treasurer, chair, board member etc. The trustees are responsible for keeping this list up to date and can do this by updating their details as they happen through the online service
6 Trustee(s)
| Name | Role | Date of appointment | Other trusteeships | Reporting status of other trusteeships |
| --- | --- | --- | --- | --- |
| MR STUART MORLAND | Trustee | 12 October 2019 | None on record | |
| James Stoker | Trustee | 12 October 2019 | None on record | |
| MICK SMITH | Trustee | 12 October 2019 | None on record | |
| DAVID WILLIAM SELLS | Chair | 12 October 2019 | None on record | |
| Colin Robson | Trustee | 12 October 2019 | None on record | |
| David Kidd | Trustee | 27 October 2018 | None on record | |
Financial history
Financial period end date
Income / Expenditure
31/08/2016
31/08/2017
31/08/2018
31/08/2019
31/08/2020
Total gross income
£1.33k
£1.77k
£1.49k
£2.03k
£1.66k
Total expenditure
£1.15k
£1.75k
£1.98k
£1.67k
£1.15k
Income from government contracts
N/A
N/A
N/A
N/A
N/A
Income from government grants
N/A
N/A
N/A
N/A
N/A
Accounts and annual returns
This table shows the charity's record of submitting annual returns, accounts and trustees' annual report (TAR) for the last five financial periods.
| Title | Reporting year | Date received | Received | Download |
| --- | --- | --- | --- | --- |
| Annual return | 31 August 2020 | 13 April 2021 | On time | |
| Accounts and TAR | 31 August 2020 | Not Required | | |
| Annual return | 31 August 2019 | 29 November 2019 | On time | |
| Accounts and TAR | 31 August 2019 | Not Required | | |
| Annual return | 31 August 2018 | 11 February 2019 | On time | |
| Accounts and TAR | 31 August 2018 | Not Required | | |
| Annual return | 31 August 2017 | 24 March 2018 | On time | |
| Accounts and TAR | 31 August 2017 | Not Required | | |
| Annual return | 31 August 2016 | 31 December 2016 | On time | |
| Accounts and TAR | 31 August 2016 | Not Required | | |